New lighting for operating theatres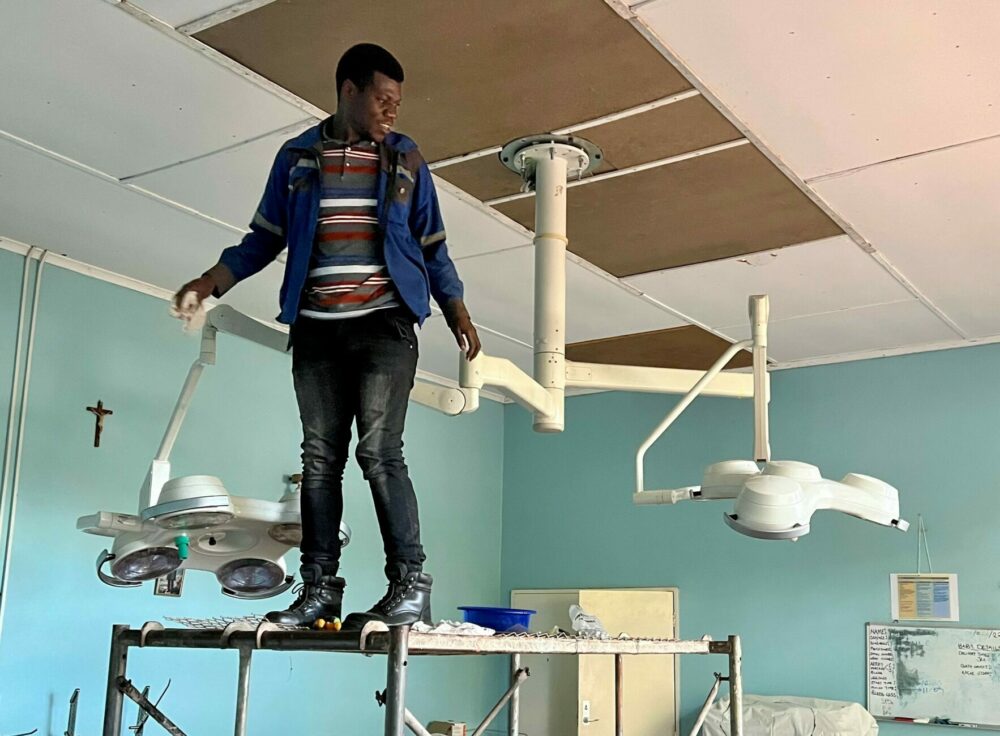 Can you remember the big package of equipment that was finally delivered to the Sacred Heart Hospital in February, after many obstacles related to the pandemic restrictions? Among the many other gifts, the parcel also contained two lamps for operating rooms.
The very installation of the lamps was not easy. The ceiling structure in the operating room was not designed to support such a heavy device, so a quick renovation was necessary to strengthen the ceiling.
Today we have them – two adjustable hemispheres providing proper lighting during surgical operations.
Many thanks to everyone involved in this investment!