We build, we renovate, we seek solutions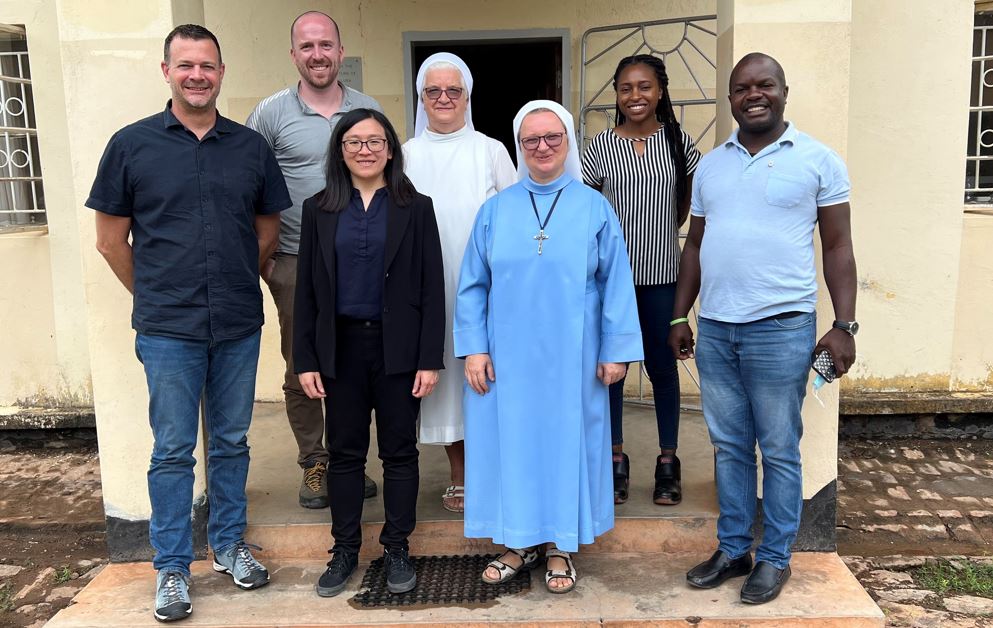 Last week, we hosted representatives from Swiss organisation SolidarMed, which supports hospitals and medical facilities in Africa, as well as the SolidarInvest-Zambia organisation (SolidarMed-founded) and the Hilthi Foundation. Such visits take place every 2-3 years to verify the effects of cooperation and planning further joint activities.
SolidarInvest's routine activity includes providing housing for rural healthcare workers in Zambia, building houses near rural medical centres, and renovating the existing infrastructure. SolidarInvest has been operating in Katondwe for ten years, and has already built seven semi-detached houses, a house for our nursing instructors and a dormitory for nursing students who do their internship at our hospital. Moreover, SolidarInvest helped us renovate four buildings built in the 1980s by the Ministry of Health and install solar panels on them.
Unfortunately, this still does not cover all our accommodation needs. Currently, we have about 60 skilled and 75 support employees in our hospital. Our plans to upgrade the Sacred Heart Hospital to the [Referral] Grade II include improvements in rendered health services and employing more staff. To achieve this, we need to keep the personnel at the hospital and encourage more people to join us. We cannot do this if we do not provide decent housing for current and future employees.
That is why our current priority is to build the necessary houses. Thanks to the support of our guests, we could plan the construction of four more buildings and the renovation of the two existing ones. We continue to submit applications for further projects.
We believe that we will succeed!