A beautiful initiative of our students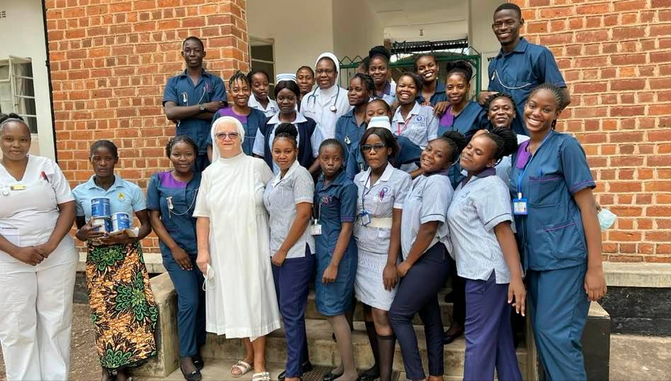 The young people who study the difficult and beautiful profession of nursing at the Sacred Heart Hospital spontaneously decided to help an orphaned child from our community in Katondwe. Their empathetic approach to the problem and their genuine concern let them very quickly organise a fundraiser to secure the orphan's vital needs and to purchase a supply of milk for the baby. Once again, they showed that their decisions are guided by a genuine desire to do good and to help those in need.
We are very proud of them!