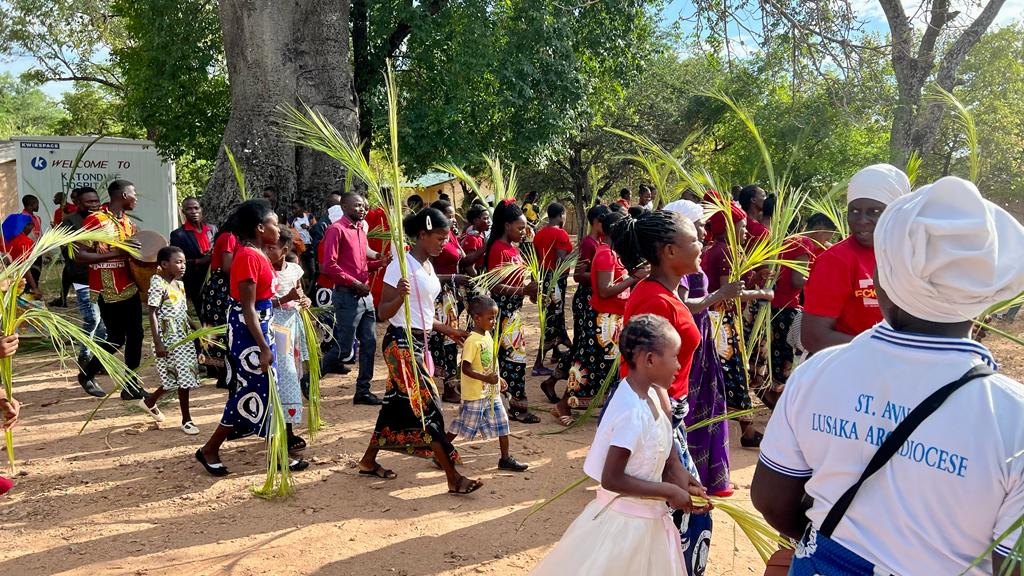 Palm Sunday is an important holiday for us in Katondwe, a time when we draw attention to the importance of humility and sacrifice and helping others. It is also an opportunity to express joy and gratitude for all the good we have received.
Palm trees grow in Katondwe, so for us Palm Sunday is celebrated in a special way.
We bring not only palm branches, but also other types of branches and flowers which we decorate the temple with. Palm parades are also organized, during which the locals dance, sing and we are together.