Bartholomew, we are proud of you!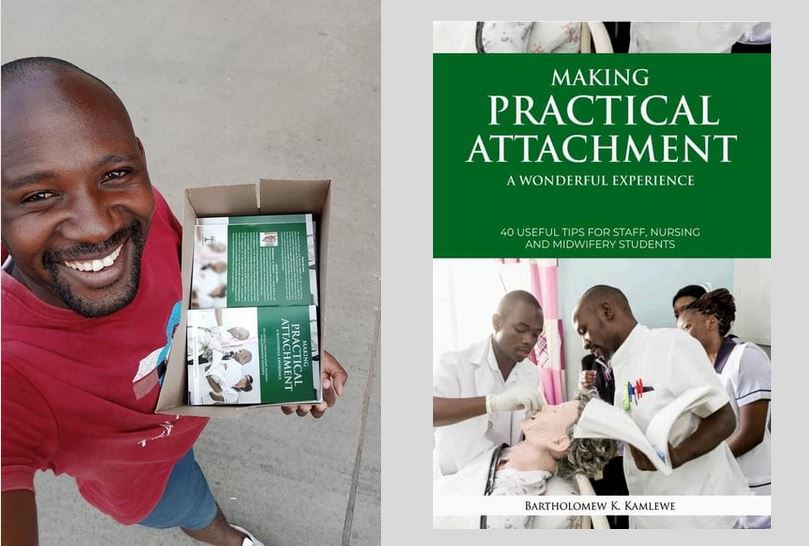 This nice and likeable young man in the photo is Bartholomew K. Kamlewe.
Bartholomew belongs to the team of the Sacred Heart Hospital. He is a qualified midwife and a teacher, very committed to sharing with his students the secrets of emergency obstetrics and neonatal care. Moreover, he holds important positions on many committees at medical organisations. He is the first person from Zambia to participate in the Young Midwives Leaders (YML) Programme of the International Confederation of Midwives (ICM). He is also a member of the Midwives Association of Zambia (MAZ).
He is currently pursuing his undergraduate studies at the University of Zambia.
Bartholomew has just published his second book about obstetrics in practice. In "Making practical attachment. A wonderful experience", he explains how to translate theoretical knowledge into practical actions in patient care. It is a very useful tool for young people, because it allows them to evaluate their own progress at every stage of their work.
Congratulations, our dear Bartholomew! We are happy to have you with us!