Internships in Katondwe. Our hospital not only treats, but also teaches!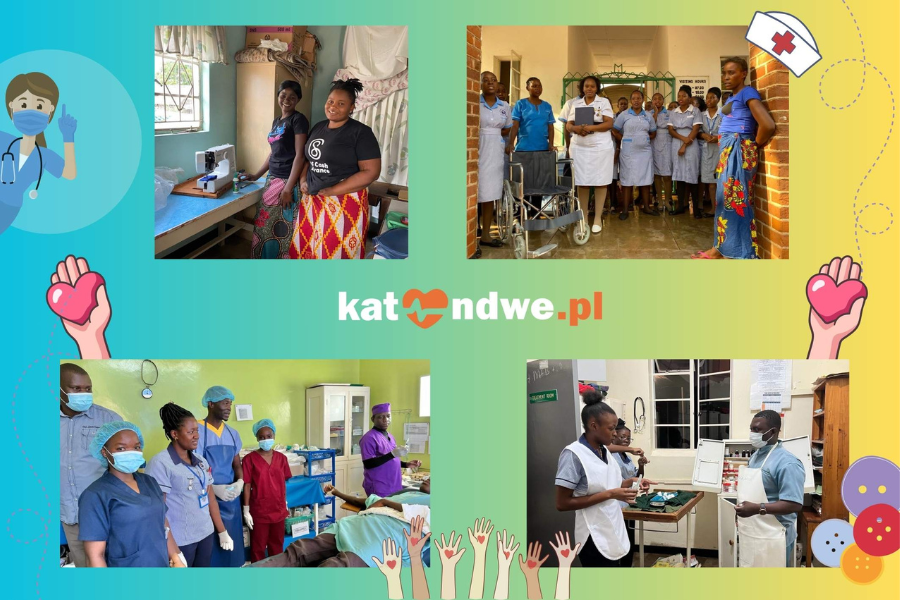 Our main activity in Katondwe is of course treating our patients, but we also focus on education. This includes implementing various projects in the field of preventive health care and welcoming students for internships. Such initiatives are fruitful for both students and our hospital.
In May and June we were hosting nursing students from Mpanshya. These were several extremely valuable weeks during which young people learned a lot about nursing and how challenging but at the same time beautiful this profession can be. Students participated in treatments, surgeries and medical rounds, and learned how to apply dressings. Sister Mirosława supervised everything, patiently explaining and consulting the specifics of her work. Internships in Katondwe are valuable not only because of the professional medical supervision, but they are also an unforgettable lesson of vulnerability and dealing with difficult situations. The presence of students in our hospital is always a great opportunity for having interesting conversations and making new friends. But it is also a priceless help for us – an extra pair of hands is always welcome, especially here in Katondwe!
For a few days now, we have hosted a new group of students from Mpanshya at our hospital, who are gradually being introduced to their new duties.
Internships in our hospital are not only dedicated to medical students. In June and July we were hosting tailoring students from Boma. The girls improved their skills by sewing bedding, caps and pads. Thanks to their work our hospital was provided with new supplies of necessary medical materials.
Thank you! We are looking forward to welcoming more students in Katondwe!