Purchase of a new water tank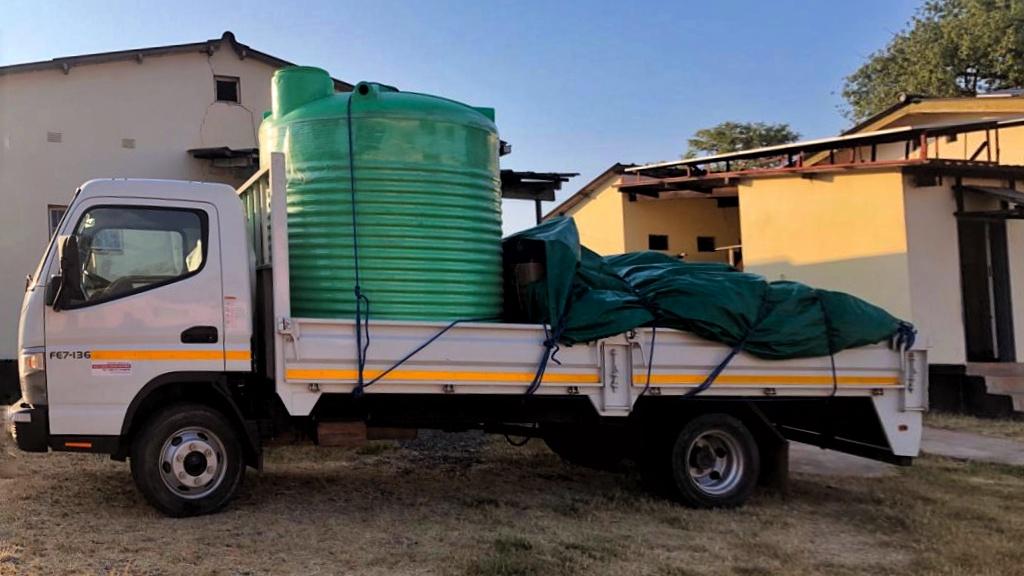 We are very happy because we've managed to buy a new water tank with a capacity of 5,000 liters. The old one served us for many years, but - unfortunately - it started to leak and we cannot afford to lose water under any circumstances.
Without water, our facility would not be able to function and provide appropriate hygienic conditions for the medical staff and our patients.
Water pumped from deep wells and a dam is stored in several tanks strategically located throughout the facility. Thanks to the tanks, we can ensure a constant flow of water to virtually every place of the hospital's infrastructure. The loss of one tank is therefore a very serious problem.
The replacement will take time and commitment from the technical team, but we know it will benefit everyone at Katondwe Mission Hospital.