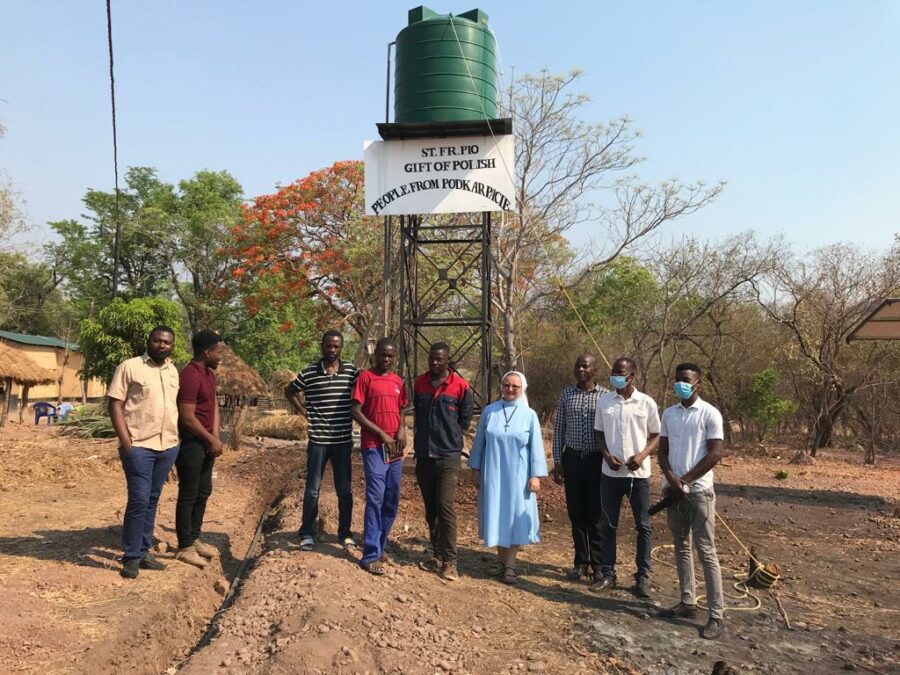 8 Oct 2021
We have it! We have water!
8 October has been another milestone for the whole Sacred Heart Hospital community.
From today, our Mother and Child Clinic is supplied with running water from a new deep-drilled well. We are so happy about this: the entire hospital staff, our guests and the friends of our institution.
The well of St. Padre Pio was donated by Mr Ryszard Łuczyk from Przeworsk and many inhabitants of the Podkarpacie region, who have raised an adequate amount of money during the campaign "Recycled paper for the Mission".